About Us
MechaSolar is a team of 30 Solar energy professionals with an experience
of 10 years in domestic and commercial Solar Power services.
MechaSolar Provides Solar Energy and Solar Heating Systems with Most Efficiency
We started off as a small 2 men army offering dedicated Solar Energy solutions in the neighborhood. This then expanded into a larger team offering a wider range of services at affordable prices. Whether it's repair or replacement, we make sure it's done well.
Our Mission
We strive to provide the most reliable and efficient Solar Energy services, without compromising on quality or safety. We also aim to prove our quality skills, fair prices, and customer care, so that we continue our business relationship for many years, beyond the first job we complete.
Core Values
Consider honesty as the key to a business's trustworthiness and integrity.
Always do the right thing to solve the customer's problem.
Perform all work with the highest level of excellence in mind.
We show you our appreciation by going above and beyond, ensuring a flawless experience. We can be your top choice today!
Highly qualified staff
Honest and flat-rate pricing
100% satisfaction guaranteed.
Wide service area
On-demand emergency services
What Our Customers Say About MechaSolar
Thank you, Eng. Abdelrahman, Your professional team helped me to improve the energy efficiency and to save power to our facility. After 2 years I can still say that you are the best in the region.
Amazing Company
Bryan Cirius
Thank you, for your follow-up with our system, the maintenance team is perfect.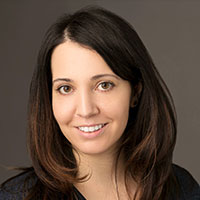 Jane Dowser
Founder

Eng. Abdelrahman Mahran
I've been very passionate about renewable energy for many years, particularly solar energy and its capacity to bring abundant clean, sustainable energy to millions around the globe. MechaSolar